Services & Fees
CLUB MEMBERSHIP
MEMBERSHIP FEE required for all users of the club, $25.00 Individual, $35.00 Family membership for couple and children under 18.
Membership run from September to September like a Hunting license.
Supporting Membership $100.00 supporting members renew as moved.
By appointment always and we only book one customer or group at a time. Cancellations within 24 hours of appointment cost 50% of booking amount. 50% deposits for large bookings required.
Lessons and Instructions; are available at all levels of interest. Basic beginner and Carry License classes offered for individuals and groups, introduction to firearms, pistol shooting, rifle shooting basic and long range and shot gun shooting all levels. Pricing by private treaty.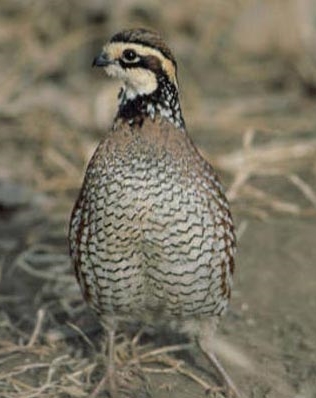 QUAIL HUNTING  close to Dallas may be offered any time of year at the Poetry Shooting Club. Quail hunting is allowed anytime as the club is a Quail Hunting Preserve and licensed by the State of Texas as a "Private Bird Hunting Area" and "Game Bird Breeder".  Live and very flighty quail available always for the quail hunts and bird dog training.
Quail Hunting Fees:
Guided Quail Hunt Fee is $350.00 for a single or $250.00 per gun up to four guns; includes field fee; 12 quail each, guide & dog/s. Additional Guns without additional quail $100.00 each. Additional quail at $10.00 ea. We put out the quail and clean the quail. Guide and bird dogs provided.
Unguided quail hunts $175.00 field use fee for two hunters three hours. Additional hunters are $75.00 each. Quail priced at $8.00 ea.  No bird boy services included, you put out your own birds. Bird boy service when available for $1.00 extra to put out the quail. Bird cleaning service when available offered at $1.00 per bird.
Bird Dog Training is available for Do It Yourself bird dog owners. Full service training also available.   Training Field fee is $50 for two hours and quail at $8.00 each. Three elrectric launchers for rent $15.00 each. Bird boy helper if available $25.00 per hour and Teacher if available is $50.00 per hour and brings one launcher.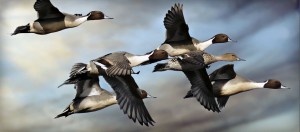 DUCK HUNTING close to Dallas is offered during duck hunting season at the Poetry Shooting Club. Duck hunts near Dallas offers a way to learn and share the love of duck hunting without so much production. . The duck hunting is done on the countryside location of the club on earthen ponds.
Duck Hunting Fees: $60.00 ea. fee for half days weekdays and $75.00 ea. half day weekends for one hunter. Two guns required on weekends.
GUIDED duck hunts available and priced according to your needs starting at $150.
Dove Hunting Close to Dallas is offered during dove season at the Poetry Shooting Club. Dove hunting is a great way to spend an afternoon in early fall with a family member or friend when we have doves.
Dove Hunting Fee: $50.00 per gun per after noon; two guns required weekends. Call for field report.
White Tail Deer Hunting Close to Dallas available on a daily basis if  not leased on seasonal lease at $175 per day. Youth hunts available sometimes and encouraged. Call for availabilty.
Varmint hunting  Close to Dallas $50.00 per night.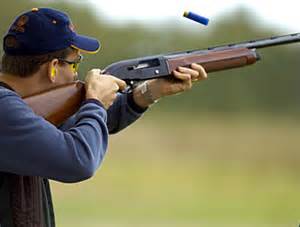 Clay Pigeon Shooting : Pasture clay shooting close to Dallas available any time. 2 shooters for 2 hours $75.00 fee. Biodegradable Clay Pigeons only. May be bought at club.
Guns Available For Rent $30 each cleaning fee and ammunition at market plus 100%
NOTE : All hunters must have proper Texas Hunting License with Texas Upland or Texas Migratory Bird Endorsement and Federal Duck Stamp. Special Non Resident Banned Bird License is available from Wal-Mart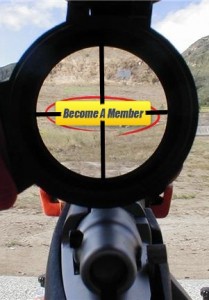 RIFLE – PISTOL RANGE
700 Yard Range; Berms and target holders every 100 yards to 700 yards. Target backer board holders provided you bring your own paper targets. Concrete shooting tables to 500 yards.
Rifle Range Fee is $25.00 one shooter for two hours; additional shooters with membership $15.00 each.
Proficiency must be demonstrated at different distances as per range officer/manager decision. 1 moa needed past 300 yards.
Rapid fire and machine gun allowed by special treaty. Big bore dangerous animal rifle, 50 caliber, stick shooting and large caliber pistols to 50 yards with club manager approval.
Targets that may be used included paper,  balloons, biodegradable clay pigeons and binary exploding targets are allowed.      No steel targets allowed.
Pistol Range for Carry practice, holster practice and Gun License training by agreement.


LOCATION
Poetry Shooting Club 20495 North State Highway 34, Terrell, Texas 75161
Phone 214-728-2755       Email:     walter@poetryshootingclub.com
"Take a Youth Shooting to Build Boldness and Confidence in Their Future"
VENUE
Poetry Shooting Club is a great countryside venue good for small to medium  size events. Youth training events; Boy/Girl Scout camping; Parties, Team Building; You think of the Use, I'll think of a Fee.
Our Motto  "Take a Youth Shooting to Build Boildness and Confidence in Their Future"