Home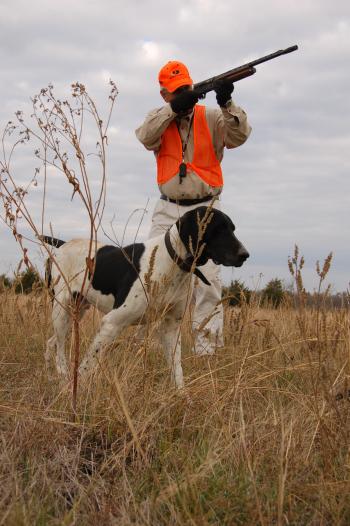 The Poetry Shooting Club was started as a private shooting club in the spring of 2011 as a place for family members, friends and guests to come a shoot rifles and clay pigeons for fun and family gatherings. The location had been in the family of the founder and manager Walter Patton for over 55 years and had been a place for precision shooting and wild quail, ducks and dove hunting for family members. In the spring of 2011 the Poetry Shooting Club opened for business as a Quail Hunting Preserve licensed by the State of Texas as a "Private Bird Hunting Area" and " Game Bird Breeder" also offering day hunting leases for duck, dove and whitetail deer.
In the summer of 2013 improvements were made to establish the 700 yard shooting range for rifles and pistol precision shooting.
THE Poetry Shooting Club offers Quail Hunting and Bird Dog Training Facilities on a year round basis.  The club is licensed by the Texas Parks and Wildlife Department as a "Private Bird Hunting Area" and a "Game Bird Breeder" which allows for the use of live pen raised Bob White Quail for bird dog training and Quail Hunting any time and without limits.
The Poetry Shooting Club wants to serve the Bird Dog Owners and Upland Game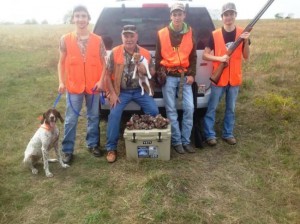 Hunters who want to experience the surprise and unending excitement of quail hunting in Northeast Texas.
Other hunting opportunities in season are duck hunting, dove hunting and whitetail deer hunting. Offered throughout the year is pig-varmint hunting and a 700 yard shooting range for use with rifles and pistols of all sizes and clay pigeon shooting.
We are dedicated to teaching young hunters and shooters the excitement of shooting, hunting the outdoors.
The Quail Hunting Preserve is  a private membership shooting club located 35 mile east of Dallas, Texas and 8 miles north of Terrell, Texas one and a half miles off Highway 34 in the community of Poetry, Texas in northern Kaufman County. Educational and precision shooting encouraged.
Our Motto " Take a youth shooting to build boldness and confidence in their future"

What We Offer
Poetry Shooting Club is licensed by the State of Texas as a PRIVATE BIRD HUNTING AREA and a GAME BIRD BREEDER and we have met the statutory requirements for insurance as a shooting range.
This allows the Poetry Shooting Club to use pen raised quail, mallards, pheasants, pigeons and chucker for bird dog training and hunting at any time of year and without limits. Flighty quail and pigeons for trainers at all times.
Poetry Shooting Club has a total of 56 acres of rolling terrain, old growth post oak trees, a large field with good field cover, six ponds, flighty quail and pigeons on site. Mallards and Pheasants are possible.
There are two training fields, a young dog area, the hunt field, rifle/pistol ranges and trap style skeet and archery area.
Hunting for Bobwhite Quail
Quail are hunted in the fall using bird dogs that are trained to "point" to a covey (group) of quail when they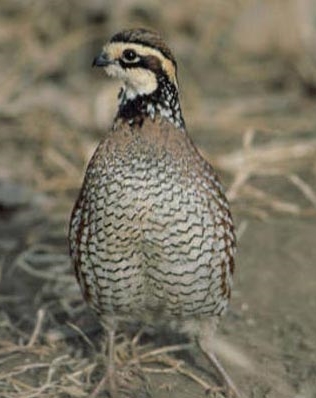 find them (by smell)
.
Then, upon command, they rush the covey of quail causing them to fly into the air. This is when the hunter is to shoot the quail, as they fly about trying to get away from you and the dog.
This all sounds very simple and it really is not that difficult if you remember a few important rules which we will cover in this article.
Quail hunting is usually done in pairs of men or women with a pair of specially trained dogs. Quail hunting is one of the only hunting sports I know in which you do not have to hide from your prey with camouflage. For safety's sake it is best that everyone wear bright colored clothing due to the close proximity of other hunters with weapons. The last thing you want to do is shoot your dog or the person hunting with you.
Let's cover these topics here for those of you that want to hunt quail:
Using A Shotgun to Hunt For Quail
You may hunt quail with a shotgun with the gauge of 410 to 12 gauge. What is important is the proper barrel length and choke on your shotgun. It has been recommended that a 26″ barrel with a skeet or improved cylinder choke be used.
The 20 gauge shotgun is the most common gauge of shotgun used to hunt quail the 28 gauge is gaining popularity among some hunters. A 71/2 to 8 load shell is suggested when hunting quail.
Safety While Hunting Quail
As we mentioned earlier most quail hunts involve 2 people and 2 dogs in the field at one time. Each dog is competing to see if he can find the covey of quail first. When the first quail covey is located and pointed by the dog that found it then the other dog is trained to point the first dog. Excitement is building as we await the flush of the quail covey….but wait we must consider safety first and this is what should go on:
As a rule the hunters should approach their perspective dogs from behind.

Gun muzzles should be pointed skyward and the shotgun on safety until mounted to one's shoulder.

The two hunters should approach the dogs , one on either side, and in a straight line with each other. This straight line is important for hunter safety.

Before moving up and allowing the birds to flush each hunter should visibly and mentally locate each other, both dogs, the hunting rig, and the hunting guide (if on a guided hunt). Each hunter should have been informed of the range of swing he has with his gun before the hunt as follows…….

Each hunter's range of swing should be from the mid-point between him and his partner and out to his side.  A hunter should never cross mid-point to shoot at a quail flying on his partner's side. Not only is this bad manners it is dangerous.

A quail hunter should never take a shot at a low flying quail that would cause him to lower the muzzle of his shotgun below a horizontal plane with the ground. This type of shot could hit one of the dogs.
Of course circumstances may have it that you cannot approach your bird dogs from behind due to wind factors or the quail escape route. But generally speaking, the rules listed above should be followed when hunting quail.
As you can see quail hunting is not a type of hunt that you just jump into. Set up your Quail Hunt at Poetry Shooting Club for fun, safety, and successful hunting.