Shooting Ranges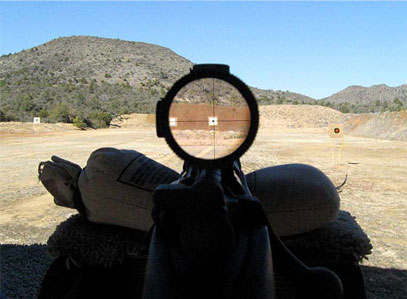 SHOOTING RANGES
Shooting Ranges at Poetry Close to Dallas,  are available daily at the Poetry Shooting Club. The shooting range offers many different venues for the firearm shooters. Offered is a 700 yard rifle range with berms at every 100 yards, a pistol range up to 100 yards. A big bore rifle area, a large caliber pistol area are available. Clay pigeon shooting, 22 caliber shooting range to 100 yards. Archery is always welcome.
A shooting range, firing range or gun range is a specialized facility, venue or field designed specifically for firearm usage qualifications, training, practice or competitions. Some shooting ranges are operated by military or law enforcement agencies, though the majority of ranges are privately owned by civilians and sporting clubs and cater mostly to recreational shooters.
Shooters of all types of firearms like to go to outdoor shooting ranges before the start of hunting season. Every hunter must know that he can hit accurately, so practice is needed. Practice makes perfect.  Poetry Shooting club is the only Private shooting range in Dallas. Appointments are always need so you can shoot in private. The beautiful countryside setting for Poetry Shooting Club will make you want to come again. Soon we hope.
MEMBERSHIP REQUIRED
The shooting range provides target backer boards, staple gun and staples, steel table and chair and a portable folding table and chair. Targets are available for purchase and a Lead Sled is available for rent at $15.00.  Rapid fire, long distance shooting, 50 calibers , Large bore rifle, free standing and stick shooting allowed with Manager Approval.
Fee is $30.00 one shooter for two hours and plus $20.00 for additional shooters with membership. Proficiency must be demonstrated if requested by manager. Targets that are allowed include balloons, clay pigeons, paper and small binary exploding targets. If using binary exploding targets member must bring a fire extinguisher.
.