Rifle Range
Rifle Range at Poetry Shooting Club goes to 700 yards. Berms and target holders at every 100 yards out to  700 yards. Target backer board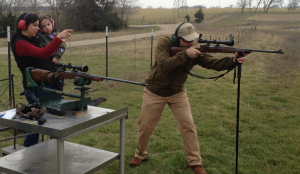 holders provided you bring your own paper targets. NO STEEL TARGETS
The rifle range is by appointment always so you can shoot in private. Professional concrete shooting tables provided.
Lead sled available at $15.00 rental.
Range Fee with membership,is $30.00 for one shooter for two hours and $20.00 each additional shooter with membership. Proficiency must be demonstrated at different distances.
Rapid fire and calibers over 300WM with approval.  Big bore rifle, 50 caliber and stick shooting to 100 yards with club manager approval only.
Big Bore rifle range close to Dallas is offered daily at the Poetry Shooting Club. The big bore rifle range offers a safe venue for the big bore rifle shooters. The big bore rifle range is offered up to 100 yards. Large caliber pistol range shooting is allowed on the pistol range with targets placed low on the berm.
Targets that may be used included  paper, balloons,  clay pigeons and binary exploding targets are allowed. No steel targets allowed.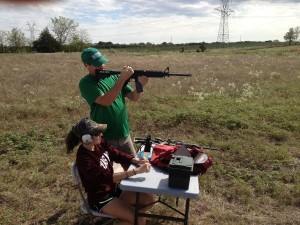 Range is suitable for precision shooting only.
I've never met a hunter who thought he was a lousy shot. I suspect every one of us fancies himself a bit of a modern-day Davy Crockett, and while some among our ranks deserve the title "marksman," the hard truth is that many don't.
The good news is that top-flight instruction has never been easier to come by, particularly with the proliferation of long-range precision rifle schools, most of which have been strongly influenced by modern sniper techniques. Every hunter could benefit from this instruction, regardless of skill level, and you might be surprised at how much crossover there is between shooting at hostage scenario targets and going after a trophy mule deer.
Not only will sniper school improve your skills and judgment—these classes, which you'll see photos of in this story, have certainly helped mine—but it will also show you the limits of what you can do under practical field conditions, which is the very least we owe to the game we hunt and cherish.
NOTE; Range users are encouraged to determine if they are covered by their home owner policy or to obtain shooters liability insurance to cover any liabilities incurred. 
Shooting Tips Videos Available Here
httpsv://www.youtube.com/watch?v=B9VTMzCiZtE