Retirement Community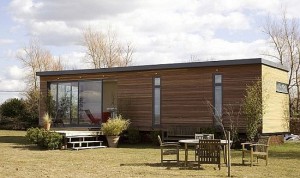 A Countryside Valhalla for Hunters, Shooters and Countryside Lovers
Poetry Shooting Club is now offering Retirement Community home sites for retiring age hunters and shooters who want to down size their housing and monthly expenses. This offering is for those who would enjoy living at a hunting club and shooting range with other like-minded individuals. All common areas are maintained by the club.
Poetry Shooting Club is located in the community of Poetry, Texas 35 miles east of Dallas Texas and 8 miles north of Terrell, Texas.  This gated community location offers easy access to hospitals, regional shopping and cultural events in the Dallas Ft. Worth metro-plex, DFW International airport and is hidden enough to keep strangers away. The Poetry Shooting Club offers long term arrangements, for those who want to get away from property taxes, home maintenance, close and sometimes crazy neighbors and a place where they can shoot and hunt daily if they like.
Only a few locations are available as I live here and don't really like too many close neighbors. Members will be carefully interviewed and Manager – Owner Walter Patton has owned the property for 59 years.  Sites are available for RV's, single and double wide mobile homes and lot sizes are variable depending on your needs.
Bring your dog's, your guns and your RV or Mobile Home and pick your location. Poetry Shooting Club has ponds with fish, beautiful wooded land with lots of critters, varmints, and dove, duck and whitetail deer hunting in season. So if this sounds of interest to you, let's meet and see if we are like-minded enough to get along.
Initial costs vary depending on location you like and the infrastructure required.  Think about having like-minded community members who care for each other, know each other's name and will look after your place and stuff when you travel. The secluded community is securely located 1.25 miles off the public road where no other house lights can be seen at night, and is very private always.
Walter and his wife live on the property and guarantee your happiness with the community.