About Us
Poetry Shooting Club is a Texas Licensed "Private Bird Hunting Area" providing year round hunts and bird dog training with live birds.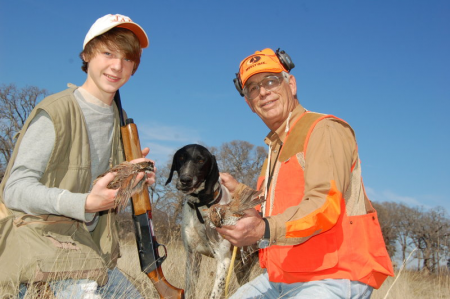 We have a Texas "Game Bird Breeders" license. We stock quail as needed for hunts and dog training.
Our Mission: To provide a family style, private, exclusive area for bird dog training, estate quail hunts, and precision shooting for responsible gun owners in North East Texas.SC has a 45 acre field with four ponds for training your retriever.
Our Motto "Take a Youth Shooting to build boldness and confidence in their future"  
Walter Patton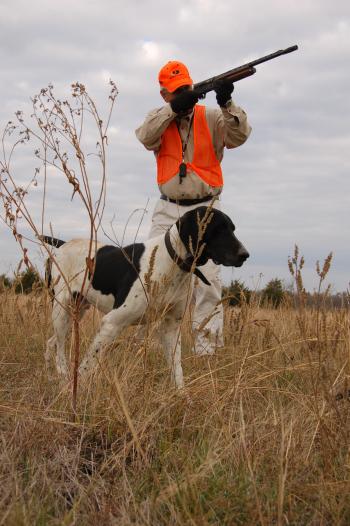 Walter is an older quail hunter who first experienced the thrill of a Bobwhite Quail covey rise in the wild on the same property where the Poetry Shooting Club is located today. Walter's Aunt Helen had a wonderful Bobwhite Quail call mastered which will never be forgotten.
Walter first experienced pen raised quail with a family relative called Uncle Willie who raised Bobwhite quail and allowed the children to take a peek at his Bobwhites. Uncle Willie did not want the quail to see us looking at them and we could not play close to the outdoor pens. Today Walter is always looking for better ways to have the best flighty quail possible.
Poetry Shooting Club practices a Wildlife Habitat Management Program maintaining natural open range lands for wildlife. Day leases are done for dove, teal/duck and bow deer season. Poetry Shooting Club also Offers Wildlife Asset Management services to neighbor land owners.
We are now making reservations so just give us a call and we'll be delighted to set you up a hunt. If you have never Quail hunted with us, we hope you will consider giving us a try and we"ll do our best to give you an affordable hunt that you will long remember. Hope to see you all soon!
Bring Your Kids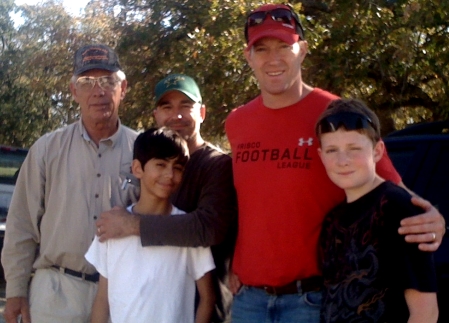 We want you, your children, your grandchildren and your friends to experience the benefits of time together with a good dog, a fast covey rise, and quail gravy. We will do our best to provide you that opportunity. Come on down to Poetry Shooting Club and let's go "Quail Hunting".
We look forward to meeting and getting to know you!
Walter Patton at Poetry Shooting Club is very easy going and has a life time of experiences about all things outdoors, guns, hunters, dogs and hunting. We try to offer a good field for training as well as private quail hunts. We want to do our part to insure that future youngsters have the opportunity to experience and get the thrill of excitement watching a staunch pointing dog and the rush of the flush when Bobwhite Quail jump up under your feet. Poetry Shooting Club has flighty quail on site at all times and offers guided and unguided hunts. We hope to be your place close to Dallas for a quick and easy experience outdoors, behind some dogs after some quail or shooting our 700 yard range.
We are very family oriented and try to accommodate most requests. Open to your ideas about use. Bring the family for a campfire, ghost stories and toasted marshmallows and wieners. Good for groups, clubs, boy/girl scouts family and friends.
Bring the Family and enjoy your club.