Varmint-Pig Hunting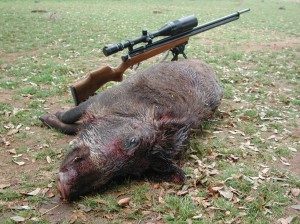 Varmint hunting close to Dallas, Texas is done when available and when no other hunting activities are scheduled at the Poetry Shooting Club. Hunting is done on the countryside location of the club. . Varmint hunting is done at night with varmint callers.
Varmint Close to Dallas $50.00 per night or call when available. Night vision and suppressors allowed.
Varmint hunters must have a Texas general hunting license.
Our motto; "Take a youth shooting to build boldness and confidence in their future"
NOTE; Hunters are encouraged to determine if they are covered by their home owner policy or to obtain hunters insurance to cover any liabilities incurred.