Shooting Ranges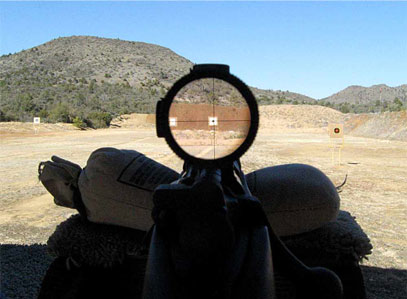 SHOOTING RANGES
Close to Dallas, our shooting ranges are available daily at the Poetry Shooting Club. The shooting range offers many different venues for the firearm shooters. Offered is a 700 yard rifle range with berms at every 100 yards, a pistol range up to 100 yards, a big bore rifle area, a large caliber pistol area, clay pigeon shooting and a shaded 22 caliber shooting range to 100 yards. There is also an archery area as part of the shooting range.
Use of the shooting range is on a membership basis with a membership fee of $15.00 from September 1st to September 1st each year like the hunting licenses in Texas. No membership fees are required for youth under 16, shooters over 65, active or disabled military and disabled persons. Appointments are always required and the shooting range is only booked for one customer or one group of shooters known to each other at a time so that the shooter/s have the exclusive and private use and have run of the range. This is quite special and always appreciated by the members.
The shooting range provides target backer boards, staple gun and staples, steel table and chair and a portable folding table and chair. Targets are available for purchase and a Lead Sled is available for rent at $10.00. All brass must be picked up and removed by the shooter. No rapid fire or long distance shooting of 50 calibers allowed. Large bore rifle free standing and stick shooting allowed with approval of manager.
Fee is $25.00 per shooter for two hours and may go longer if no one is booked next. Proficiency must be demonstrated if requested by manager. Steel targets are not allowed and reactive targets that are allowed include balloons, clay pigeons, china plates and binary exploding targets. If using binary exploding targets member must bring a fire extinguisher. The range will soon have a very sophisticated target camera for rent if desired and should make precision shooting much easier.
The shooting range allows for big bore elephant gun shooting, large caliber hunting pistol shooting on the pistol range back to 100 yards. There is a large natural elevation incline behind to pistol berm and targets must be set low on the berm. The Poetry Shooting Club from time to time offers different types of shooting range classes from beginner classes to long range shooting. Private shooting lessons are also offered if requested.