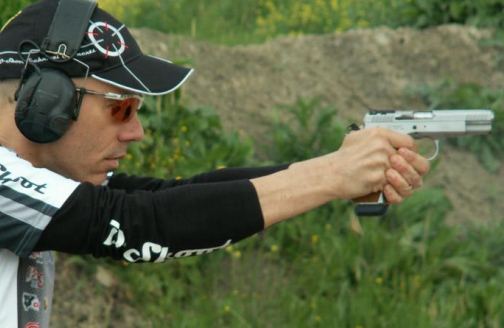 Close to Dallas, the pistol range is open daily at the Poetry Shooting Club. Our pistol range offers many different venues for the pistol shooting enthusiast. The pistol range features ranges up to 100 yards with pistol stations at many different distances.
This range  is perfect for Concealed Handgun Licensing classes. Large caliber hunting pistol shooting is allowed on the pistol range with targets placed low on the berm.
Classes are offered periodically and private lessons are available. Instructional services available for all levels from introduction to firearms to competition shooting. CHL classes offered. Defensive pistol shooting and home defense classes for all levels from beginner to mature shooters with special attention given to first time and beginner male and female shooters and youth shooters. The pistol range has a class room available and instructors in all disciplines are invited and welcome.
This is quite unique, and always appreciated by the members for both safety, and privacy.
Fee is $25.00 for one shooter for two hours plus $15.00 for additional shooter with membership.. Proficiency must be demonstrated if requested by our manager.
Our motto; "Take a youth shooting to build boldness and confidence in their future"
NOTE ; Range users are encouraged to determine if they are covered by their home owners policy or to obtain shooters liability insurance to cover any liabilities incurred.