Clay Pigeon Shooting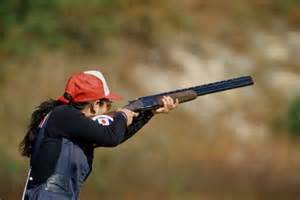 Close to Dallas, clay pigeon shooting is offered daily  at the Poetry Shooting Club. The clay pigeon shooting offers a safe way to learn and improve the art of shooting shotguns at flying targets. The clay pigeon shooting is done with a powered clay pigeon thrower and is called cpasture clay shooting.
The clay pigeon shooting offers classes periodically and private lessons are available.
Clay pigeon shooting fee is $25.00 field fee for two shooters for two hours.  Shotguns may be rented for $30 per gun. Ammunition may be purchased from the club or brought by the shooter. Shotguns available for rental are single shot 410 gauge, Remington 11-48 28 gauge, Remington 1100 20 gauge, Browning A5 20 gauge, or Mossberg pump action in 12 or 20 gauge. All empty hulls are to be picked up and properly disposed of after shooting.
Our motto; "Take a youth shooting to build boldness and confidence in their future"
NOTE; Range users are encouraged to determine if they are covered by their home owner policy or to obtain shooters liability insurance to cover any liabilities incurred.